E5 Getting better all the time
This month I'm talking about practice again and other ways to expand your musical horizons!
2 years ago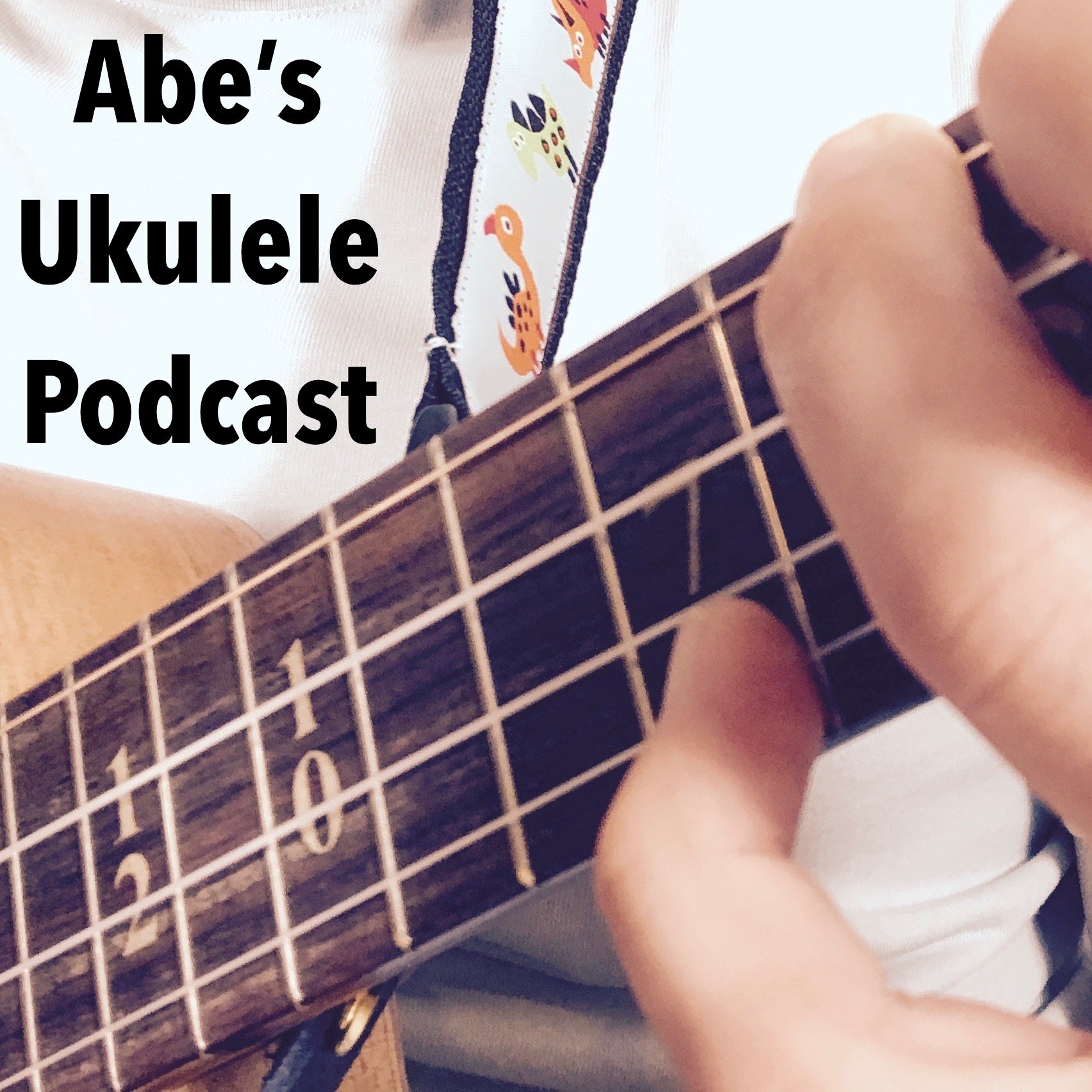 Always improving
I'm back with another episode about practice and other ways to improve as a musician! I talk about listening to a diverse collection of music.
Here is the Great ukulele songs playlist on Spotify.
Oddisee is a Brooklyn-based hip-hop artist. You can hear his music here.
The Lone Bellow isn't exactly country, but alt-country or Brooklyn country.
Allen Stone is definitely an artist to check out.
NPR Tiny Desk Concerts are here. There's also a video and audio podcast version.
The Rite of Spring is an essential piece of classical music to know.
I also talk about getting stuck in a rut with your own music practice. It's important to take a break when you need and not place too much stress on yourself about your progress.
Here's a pic the Fmaj7 voicing that I like. As you can see, it's a tough one. I talk about some things you can do when you're trying to play or record something perfectly and you can't quite get it right.
One thing I didn't mention in the podcast is the power of a teacher. Often if you're really stuck, get a teacher or just a better player to spend some time with you watching and listening to you play. Many times they'll be able to pick up one or two things you could change with your playing to make it easier.
When looking at other players, use them as inspiration and learning, not as a measuring stick.
The Ooktown podcast is a must-listen! (But seriously you probably already know about it)
Thank you so much to everyone for listening and sharing the podcast. I'd love to hear what you think! Let me know about your own ukulele journey and what you're working on.
The best and completely free way to support the show is to share it with your friends and give me a rating on iTunes!
You can check out my music and all other projects I'm working on at ukuleleabe.com Aloha!
Join the conversation on Reddit.
Support the podcast by donating to the tip jar
Send us your feedback online: https://pinecast.com/feedback/abes-ukulele-podcast/f12a47a7-4aaf-4a07-bf0f-6ac4dacfb660